With small businesses searching and spending in an effort to gain business, here comes Reno Lovison with a whole book full of realistic, inexpensive, gems. I'm trying to think of a better investment and I just can't. Good work Mr. Lovison! - - Jay Conrad Levinson The Father of Guerrilla Marketing
Get More Business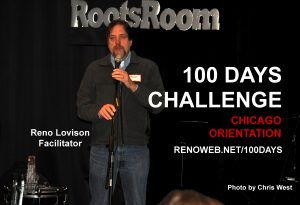 As an entrepreneur or sales professional, you meet hundreds maybe thousands of people every year.
Are those contacts sending you business?
Do they know you want them to recommend you?
Do they have the tools and information they need to make a referral?
You can learn how to effectively make the most out of every encounter and Turn Your Business Card Into Business.